hola bloggers!
Después de un fin de semana intenso(vuelvo!) y de haber aprobado con nota alta los dos acontecimientos del jueves y sábado pasado como fueron nuestro monologuista Piedrahita ,con su cercanía y atención al público , y el concierto de Fito y fitipaldis, un gran espectáculo con un saludo a Canarias desde Expourense.
Resumiendo, un buen puente.
Desviándonos un poco del tema... os dejo aquí un comentario sobre la presentación de la nueva colección de la famosa marca TB(Tory Buch),más conocida por la marca de ponchos de Leightoon Meester, en NYC.
La presentación fue asombrosa; los accesorios y el calzado de Tory esta vez fueron clásicos con una ligera ventaja - de hecho todo lo que esta temporada parece sesgar un poco más subversivo que los grabados absolutamente limpios y bien acompañados del estilo al que estamos acostumbrados
.
Abundancia de- pantalones cortos de cuero, camisetas y ropa de trabajo perforada inspirada para llevar con botas de cordones.

Cada tema de la colección fue refinado para esa chica que necesita Tory para deslumbrar por la noche, y el uso del color para el día para definir finamente sintonizada el sentido de la moda que quiere transmitir la marca.
Y para terminar, os dejo una pregunta para que os empezéis a plantear los que aún no habéis echo planes...¿qué nos espera la semana santa 2010?
¿un viaje sorpesa a las Mauricio? o quizás...¿una escapada a NYC?, no creo que tengamos esa suerte.(Por lo menos esta vez!)
La mía empezará este viernes desplazándome hasta la costa gallega, Cambados, continuaré mi viaje el lunes dejándome llevar hasta Andorra y regresaré a casa el viernes santo.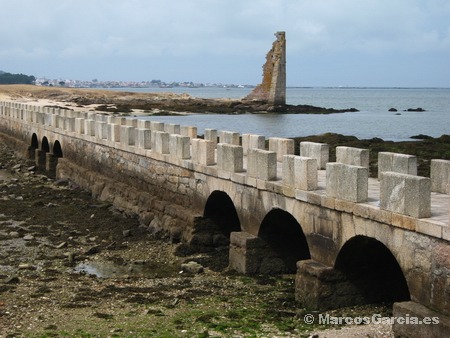 Suerte para vosotros si no vuelvo a escribir!
your life is just a choice.
H.B.
Sonando- always love, Nada surf.
.........................................................
hello bloggers! After an intense weekend (back!) And been successful with high note two events Thursday and Saturday as they were our monologist Piedrahita, with its proximity and to the public, and the concert Fito y Fitipaldis, a large show with a salute to the Canaries from Expourense. In summary, a good bridge. Turning off the topic a bit ... I leave here a comment about the presentation of the new collection of famous brand TB (Tory Buch), better known by the brand Meester Leightoon ponchos, NYC. The presentation was amazing, accessories and footwear were classic Tory this time with a slight advantage - in fact all that this season seems to skew a little more subversive than the prints absolutely clean and well accompanied by the style to which we are accustomed. Plenty of leather-shorts, shirts and workwear-inspired perforated boots to wear with laces. Each item of the collection was refined for that girl who needs Tory to dazzle at night, and the use of color for the day to define the finely tuned fashion sense who wants to transfer the trademark. And finally, I leave a question for you to raise empezéis those plans still have not echo what we expected ... Easter 2010? "Sorpesa trip to Mauritius? or perhaps ... a trip to NYC?, I do not have that luck. (At least this time!) The mine will begin this Friday by scrolling to the Galician coast, Cambados continue my journey on Monday, leaving lead to Andorra and I will return home on Friday.
Lucky for you if I never write! your life is just a choice.
always love, Nada Surf.
..........................................................
Bonjour blogueurs! Après un week-end intense (retour!) Et réussi avec une note élevée deux manifestations jeudi et samedi car elles nous ont monologuiste Piedrahita, avec sa proximité et du public, et le concert y Fitipaldis Fito, une grande spectacle avec un hommage aux Canaries en provenance Expourense. En résumé, un bon pont. Éteindre le sujet un peu ... Je laisse ici un commentaire à propos de la présentation de la nouvelle collection de la tuberculose célèbre marque (Tory Buch), mieux connu sous les ponchos Meester marque Leightoon, NYC. La présentation a été incroyable, accessoires et chaussures ont été Tory classique cette fois avec un léger avantage - en fait tout ce que cette saison semble fausser un peu plus subversive que les estampes absolument propre et bien accompagné par le style auquel nous sommes habitués. Beaucoup de cuir shorts, chemises et des vêtements de travail d'inspiration perforés pour porter des bottes avec des lacets. Chaque élément de la collection a été affiné pour cette jeune fille qui a besoin des conservateurs pour éblouir la nuit, et l'utilisation des couleurs pour la journée afin de définir le sens bien aiguisé de la mode qui veut transférer la marque. Et finalement, je laisse une question pour vous de soulever empezéis ces plans n'ont toujours pas l'écho ce que nous attendions ... Pâques 2010? "Sorpesa voyage à l'île Maurice? ou peut-être ... un voyage à New York?, je n'ai pas cette chance. (Au moins, cette fois!) La mine commencera ce vendredi en allant sur la côte de Galice, Cambados continuer mon voyage le lundi, laissant conduire à Andorre et je vais rentrer chez eux le vendredi.
Heureusement pour vous, si je n'écris jamais! votre vie est juste un choix.
H.B.
toujours l'amour, Nada Surf.