hola bloggers!
Después de unos intensos 9 días fuera de casa, vuelvo con novedades de puntos opuestos de nuestro país.
Cambados, precioso,como siempre, unos bonitos y soleados días rodeada de buena compañía.
Soldeu(Andorra) ,donde continuó mi viaje, grandes 5 días al lado de una de mis mejores amigas y nuestras respectivas madres, disfrutando del esquí andorrano y de sus calles repletas de tiendas interesantes, ayer la llegada a mi destino de vuelta, otra vez reencontrarnos todos y novedades que contar.
Digamos que me llevo muy buen recuerdo de esta escapada, ya que, por una parte he sumado unas cuantas cruces más a mi lista de must have, adquiriendo le vernis 307,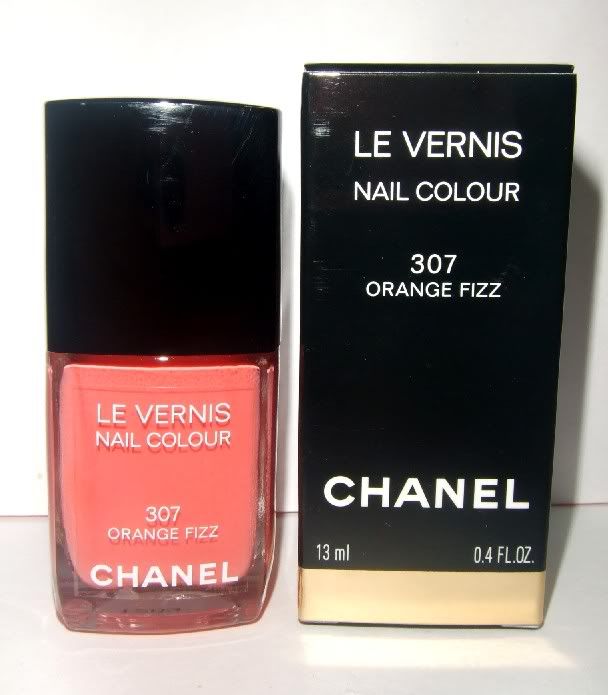 un bolso bandolera de adidas verde césped, una sudadera de adidas negra con detalles en amarillo,azul,verde y rojo y la mejor compra de todas......... mis esperadas marc jacobs!
Un gran viaje,sí señor.
Y ahora os hablaré de un it de toda chica con recursos... la famosa denominada "trenza wang"

, con lo que quizá estemos ante el peinado de la primavera.
Todo empezó en el desfile de la colección de nuestro amigo Alexander Wang para esta primavera. En él, las modelos lucieron una trenza con aires románticos, digamos tirando un poquito a una princesa de los cuentos que la tiran por la torre más alta para que suba escalando el príncipe azul (o se quede mirando según su cociente intelectual/acción-reacción de cada uno).
Al cabo de un tiempo, salió el nuevo catálogo de Zara, y sus modelos zas! llevaban la famosa trenza...( que raro que Zara opte por ese peinado ,no?)
Las celebrities no han esperado a que llegue la primavera para lucirla.El truco está en que tanto la trenza como el pelo queden cardados, como un poco despeinados…
Para las que la quieran intentar con su pelo,por la red circulan muchas sugerencias.
Os atreveréis a ser una chica Wang esta primavera?
ÚLTIMO:
Carlota Casiraghi
un ejemplo a seguir.
Os dejaré algo mañana, suerte en la vuelta a la realidad!
H.B.
.......................................................
hello bloggers!

After some intense 9 days away, I return with news of opposite points of our country.

Cambados, beautiful, as always, a beautiful, sunny days surrounded by good company.



Soldeu (Andorra), where he continued my journey, great 5 days next to one of my best friends and our respective mothers, enjoying the Andorran ski resort and its streets lined with interesting shops, yesterday's arrival at my destination back again
and rediscover all news to tell.



Let's say I take very good memories of this escapade, and that on the one hand, I have added a few more crosses my list of must-have, acquiring it vernis 307,
adidas shoulder bag green lawn, a black adidas sweatshirt with details in yellow, blue, green and red and the best buy of all .........
My hopes marc jacobs!
A great trip, yes sir.


And now I talk about a girl with it all resources ...
the famous so-called "braid wang", so perhaps we are dealing with the hair spring.
It all started in the parade of the collection of our friend Alexander Wang this spring.
In it, the models wore a braid with romantic airs, say throwing a bit of a princess of the stories that go out the tallest tower to climb up Prince Charming (or stare as his IQ / action-reaction
each).
After a time, left the new catalog of Zara, and his models bang!
Braid had the famous ... (which rarely Zara chooses that hairdo, huh?)

The celebrities did not wait for spring to arrive lucirla.El catch is that both are braided like hair carded, and a bit disheveled ...
For those that want to try with her hair, the net circulating many suggestions.


You dare to be a girl Wang this spring?




LAST:


Carlota Casiraghi.

an example to follow.



I will post something tomorrow, good luck in the return to reality!

H.B.
.......................................
Bonjour les blogueurs!

Après environ 9 intense jours d'absence, je reviens avec des nouvelles des points opposés de notre pays.

Cambados, beau, comme toujours, un beau jour ensoleillé, entouré par la bonne compagnie.



Soldeu (Andorre), où il a continué mon voyage, great 5 prochains jours à un de mes meilleurs amis et nos mères respectives, jouissant de la station de ski d'Andorre et ses rues bordées de boutiques intéressantes, arrivée hier à ma destination de retour et de retrouver toutes les nouvelles
à raconter.



Disons que je prends très bon souvenir de cette escapade, et que, d'une part, j'ai ajouté un peu plus de croix ma liste des must-have, c'est l'acquisition de vernis 307,

adidas sac à bandoulière pelouse verte, un sweat-shirt noir avec des détails adidas en jaune, bleu, vert et rouge et le meilleur achat de tous .........
Mes espoirs de Marc Jacobs!


Un grand voyage, oui monsieur.


Et maintenant, je parle d'une fille avec elle toutes les ressources ...
le «célèbre soi-disant« tresse Wang, alors peut-être nous avons affaire avec le printemps cheveux.


Tout a commencé au défilé de la collection de notre ami Alexander Wang ce printemps.
Dans ce document, les modèles portaient une tresse avec des airs romantiques, par exemple jeter un peu d'une princesse des histoires qui sortent de la plus haute tour de monter le Prince Charmant (ou regarder que son QI / action-réaction de chaque).


Après un temps, quitté le nouveau catalogue de Zara, et ses modèles bang!
Braid avait le célèbre ...
(Qui sont rarement Zara choisit cette coiffure, hein?)


Les célébrités n'ont pas attendu pour le printemps d'arriver captures lucirla.El est que les deux sont tressées comme des cheveux cardée, et un peu échevelée ...


Pour ceux qui veulent essayer avec ses cheveux, le filet de la circulation de nombreuses suggestions.


Vous osez être une fille Wang ce printemps?


LAST:


Carlota Casiraghi.

un exemple à suivre.


Je vais poster quelque chose demain, bonne chance dans le retour à la réalité!

H.B.
.
Aujourd'hui, encore une fois, n'a pas été une bonne journée.
.